Get your COVID-19 booster today!
¡Vacunese hoy! Vacunas de refuerzo para el COVID-19
Welcome!
Northwest Michigan Health Services is offering COVID-19 boosters to NMHSI patients at their Traverse City, Benzonia, Manistee and Shelby locations. If you are not an NMHSI patient, please contact your local health department or become our patient today! 
To schedule a COVID-19 booster appointment, please call a local clinic near you!
Traverse City- (231) 947-0351
Benzonia- (231) 383-4800
Manistee- (231) 398-2258
Shelby- (231) 861-2130
Vaccines available: Pfizer Boosters – ages 12 years and up
Any child receiving a vaccine must be accompanied by a parent or guardian. Verification of date of birth is required.
Questions about COVID-19 Vaccines?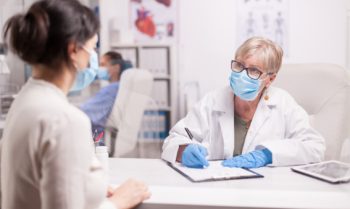 WHO should get the COVID-19 vaccine?
COVID-19 vaccines are effective at protecting people from COVID-19 and help keep adults and children from getting seriously sick. COVID-19 vaccines can reduce the risk of people spreading the virus that causes COVID-19, helping to protect those who are not eligible for vaccination and those who may be at risk of getting very sick if they are infected.
Trusted and local, NMHSI provides COVID-19 boosters, along with Medical, Dental, and Behavioral Health Services.
Regardless of health insurance coverage, everyone is welcome here.
The safety of our staff, patients and community is paramount, and we have put additional safety measures in place
to allow us to continue providing all health care services through the COVID-19 pandemic.
Learn more about our services and start connecting with us today!